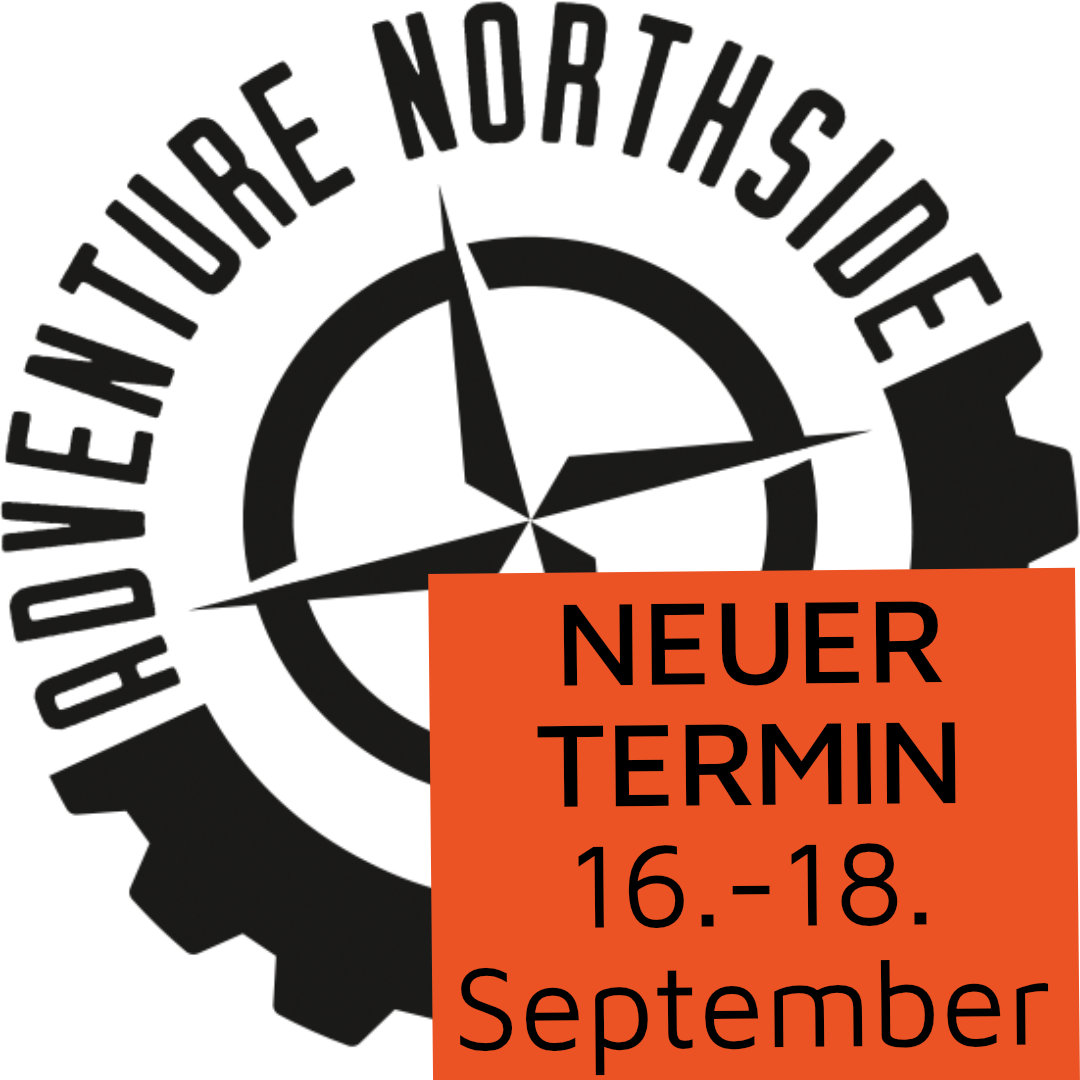 Thank you very much for your visit!
In despite of an earlier date and rainy weather, numerous visitors have found their way to Adventure Northside 2022. We look back on an eventful exhibition weekend and many great conversations.
At our booth this year there were two Boxmanufaktur composite rv boxes and two Boxmanufaktur expedition vehicles to admire.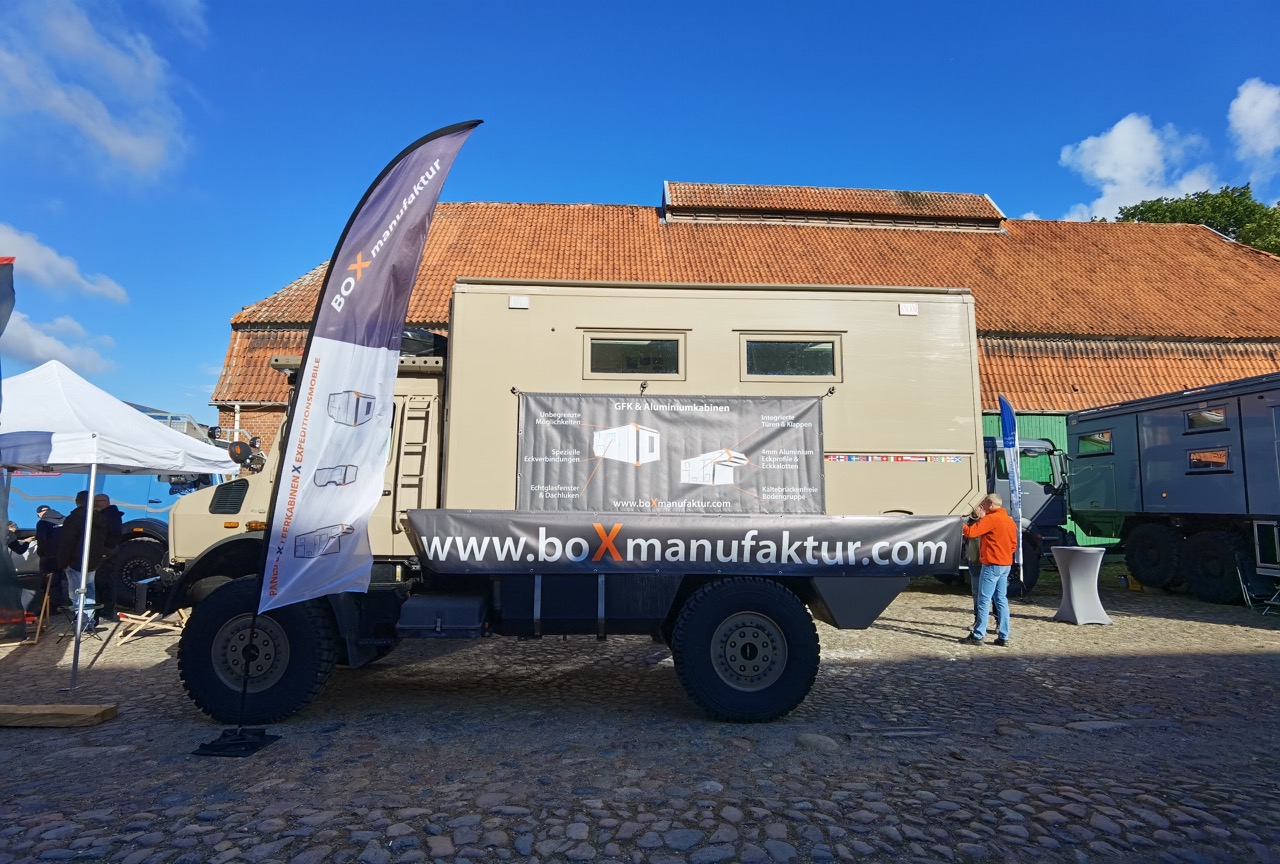 We look forward to welcoming you back to the Boxmanufaktur booth at Adventure Northside in 2023.
The Boxmanufaktur composite RV boxes on display at a glance:
Individual Box – Composite RV Box on MAN base vehicle
Length outside: 5418 mm
Width outside: 2498 mm
Height outside: 2255 mm
Length inside: 5300 mm
Width inside: 2380 mm
Height inside: 2100 mm
Walls: 59 mm | 2 mm FRP inside & 2 mm FRP outside
Roof: 59 mm | 2 mm FRP inside & 2 mm FRP outside
Floor assembly: 97 mm | 2 mm FRP inside & 2 mm FRP outside
4 mm thick, circumferential aluminum corner profiles | 45° angled
4 mm thick aluminum corner domes | 45° angled
2 mm thick circumferential aluminum corner profiles in the cabin
Reinforcements in walls and roof for installation of lift bed & furniture
Reinforcements in the rear wall for spare wheel carrier | max 200Kg
Empty tubes for cables/ lighting
Boxmanufaktur interior walls made of 38 mm FRP sandwich panels
1 x Boxmanufaktur entrance door
Flush integrated, 59 mm FRP – 620×1900 mm
2 x Boxmanufaktur storage flap
Flush integrated, 59 mm FRP – 800×1200 mm
2 x KCT window with roller blind 1000×500 mm
2 x KCT window with roller blind 1200×550 mm
2 x KCT roof hatch with roller blind 1020×710 mm
1 x MaxxFan Deluxe
1 x paint RAL 7001
1 x Boxmanufaktur sub-frame special solution integrated access ladder, spring-loaded, galvanized
Individual Box – Composite RV Box on Steyr base vehicle
Length outside: 4618 mm
Width outside: 2448 mm
Height outside: 2126 mm
Length inside: 4500 mm
Width inside: 2330 mm
Height inside: 2000 mm
Walls: 59 mm | 2 mm FRP inside & 2 mm FRP outside
Roof: 59 mm | 2 mm FRP inside & 2 mm FRP outside
Floor assembly: 67 mm | 2 mm FRP inside & 2 mm FRP outside
4 mm thick, circumferential aluminum corner profiles | 45° angled
4 mm thick aluminum corner domes | 45° angled
2 mm thick, circumferential aluminum corner profiles in the cabin
Reinforcements in walls and roof for mounting furniture
Reinforcements in rear wall for spare wheel carrier
Empty tubes for cables/ lighting
1 x Boxmanufaktur entrance door
Flush integrated, 59 mm FRP – 700×1850 mm
1 x Boxmanufaktur storage flap
flush integrated, 59 mm FRP – 1200×500 mm
2 x Boxmanufaktur storage flap
flush integrated, 59 mm FRP – 1700×800 mm
1 x Boxmanufaktur access hatch
flush integrated, 59 mm FRP – 776×696 mm
1 x Boxmanufaktur panorama flap with integrated KCT window
Flush integrated, 59 mm FRP – 1300×760 mm
1 x KCT window with roller blind 440×600 mm
1 x KCT window with roller blind 940×500 mm integrated in panorama flap
2 x KCT window with roller blind 940×550 mm
1 x Boxmanufaktur sub-frame, spring-loaded, galvanized